Our animal coloring pages are arranged into several very basic categories. You can browse them below, or use the search tool at the right.
---
FARM ANIMALS
Sheep Coloring Page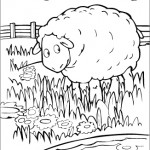 Color the wooly little sheep in her grassy pasture!
---
Pigs Coloring Page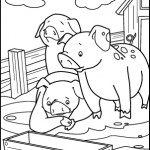 These three little pigs are hungry… where is the farmer with their breakfast?
---
Duck Coloring Page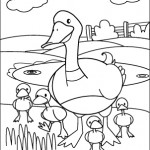 This mama duck and her ducklings are taking a stroll on the farm by the pond.
---
Cow Coloring Page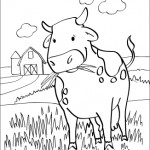 Color this cow HAPPY as she munches on some green grass!
---
Rooster Coloring Page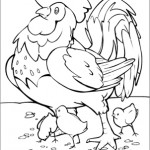 Color the Rooster, and his fuzzy little chicks too!
---
INSECTS
Ladybugs Coloring Page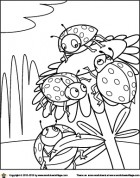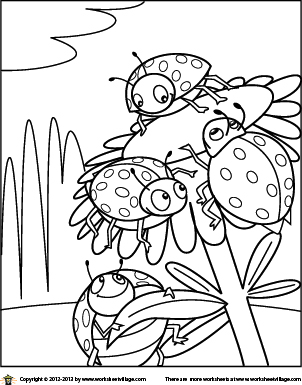 Your little one will have a great time coloring the polkadottiest of all the bugs!
---
Caterpillar Coloring Page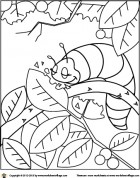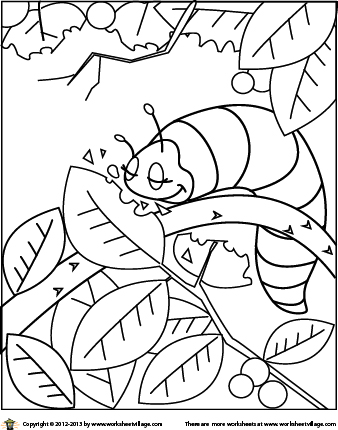 Caterpillars love to munch, munch, munch… a bunch, bunch, bunch!
Color this hungry little butterfly baby and be sure to give her lots of colorful leaves to feast on.
---
Bumblebee Coloring Page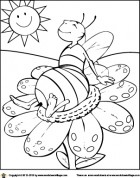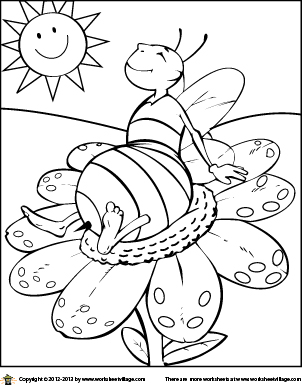 A happy little bumblebee rests on a flower on a sunny spring day.
---
WILD ANIMALS
Armadillos Coloring Page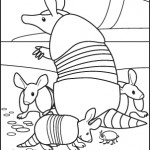 Color this armadillo family and their little friend!
---
Badger Coloring Page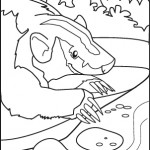 Color the Badger! These little critters are so misunderstood, but your little ones can get to know him better with some coloring time together.
---
Bear and Porcupine Coloring Page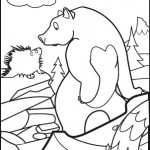 A chance meeting between a bear and a porcupine could be a sticky situation. Color the two new friends!
---
Birds in a Nest Coloring Page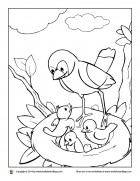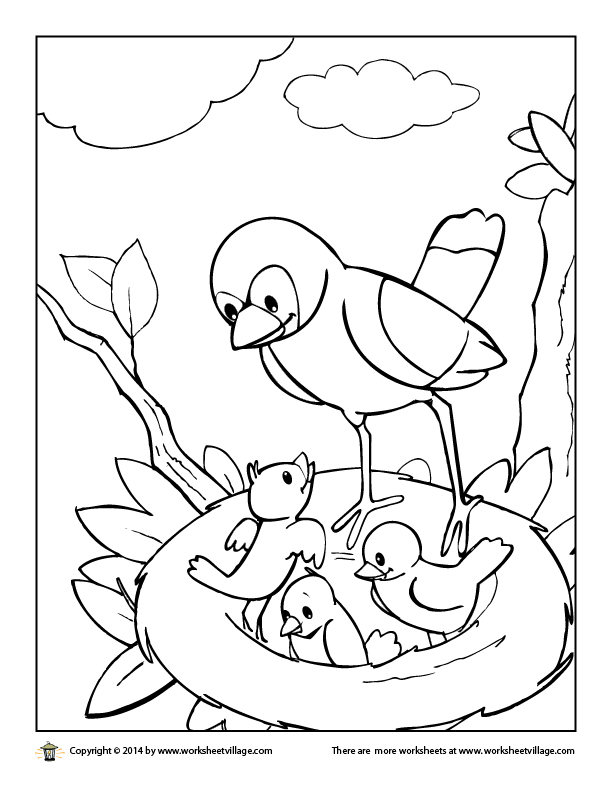 Color this happy family of birdies!
---
SILLY ANIMALS
Birds on a Rainbow Coloring Page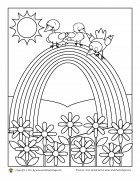 These silly little birds just LOVE to sit on the rainbow! Color them and the sunny flowers, and don't forget about Roy G Biv for the rainbow. (ROYGBIV = the colors of the rainbow: Red, Orange, Yellow, Green, Blue, Indigo, Violet)
---
Dinner With the Noodlehoppers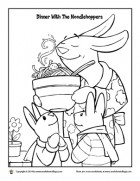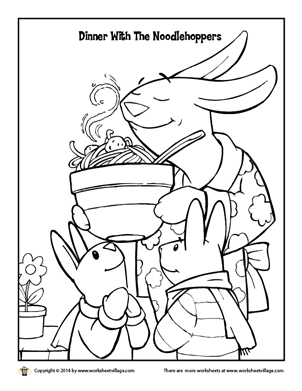 Family time at the dinner table can be a wonderful time, and these little Noodlehopper babies just can't wait to get started!
---
It's Raining Bunnies Coloring Page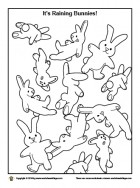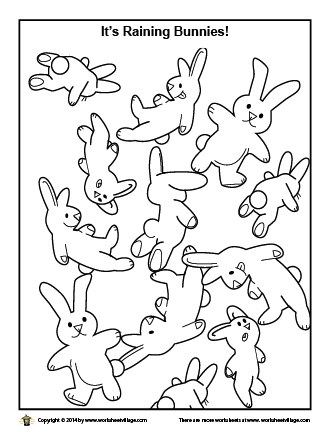 Down, down, down they go… what colors she'll make them, we don't yet know!
---