Our animal coloring pages are arranged into several very basic categories. You can browse them below, or use the search tool at the right.
Farm Animals
Cow Coloring Page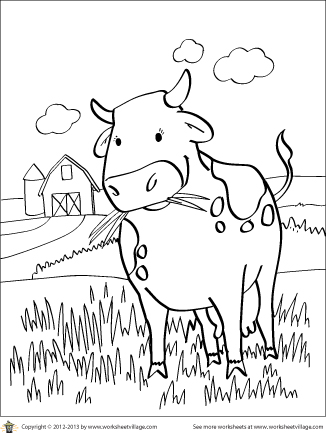 Color this cow HAPPY as she munches on some green grass!
---
Duck Coloring Page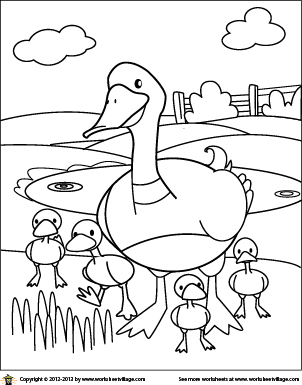 This mama duck and her ducklings are taking a stroll on the farm
by the pond.
---
Pigs Coloring Page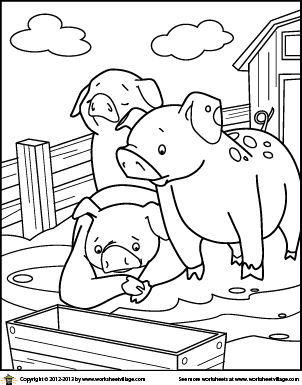 These three little pigs are hungry… where is the farmer with their breakfast?
---
Rooster Coloring Page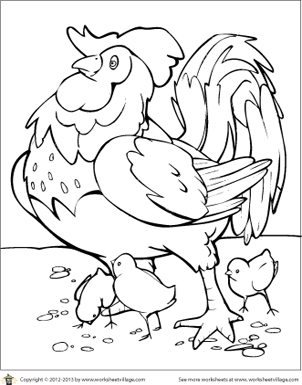 Color the Rooster, and his fuzzy little chicks too!
---
Sheep Coloring Page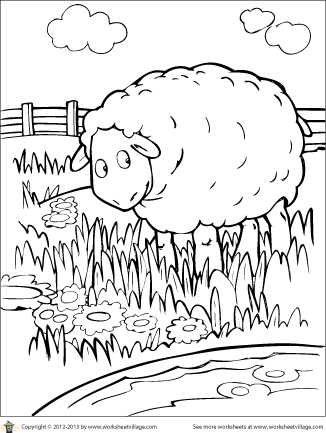 Color the wooly little sheep in her grassy pasture!
Wild Animals
Armadillos Coloring Page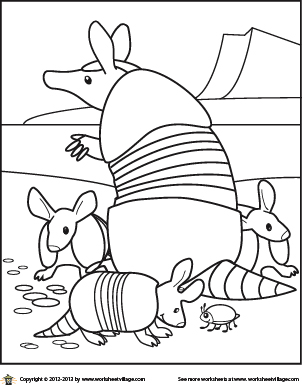 Color this armadillo family and their little friend!
---
Birds in a Nest Coloring Page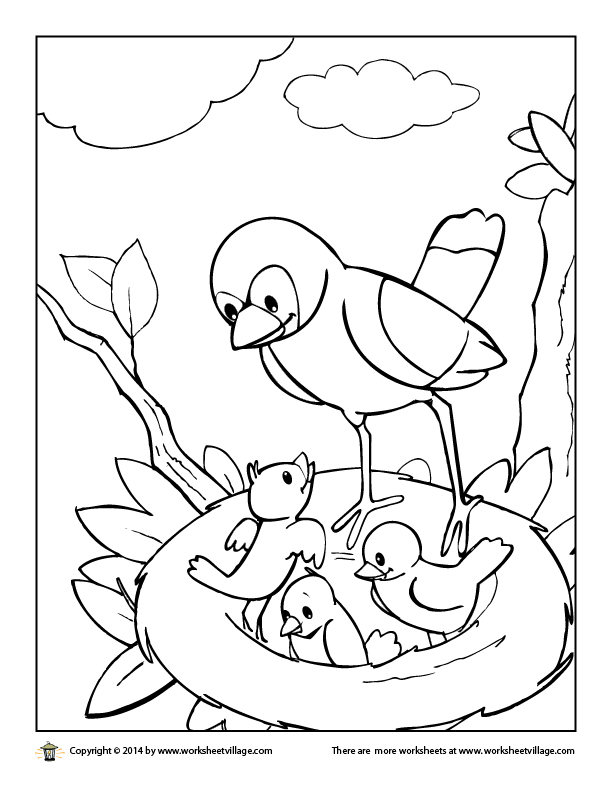 Color this happy little family of birds!
---
Badger Coloring Page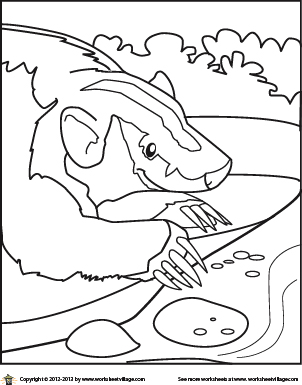 This little critter is so misunderstood. Your child can get to know him better while spending some coloring time with him.
-Preview this worksheet-
INSECTS
Ladybugs Coloring Page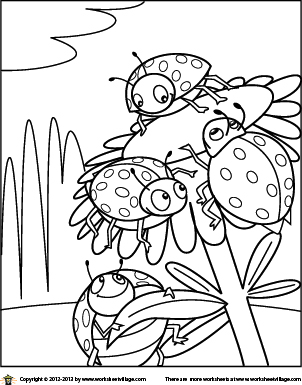 Your little one will have a great time coloring the polkadottiest of all the bugs!
-Preview this worksheet-
---
Caterpillar Coloring Page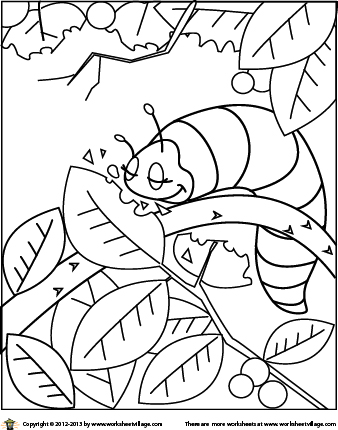 Caterpillars love to munch, munch, munch… a bunch, bunch, bunch! Color this hungry little butterfly baby and be sure to give her lots of colorful leaves to feast on.
---
Bumblebee Coloring Page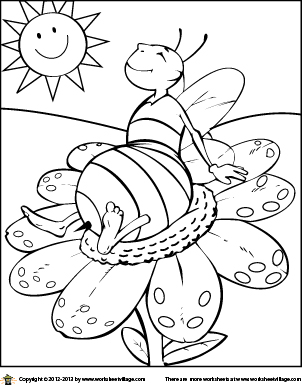 A happy little bumblebee rests on a flower on a sunny spring day.
-Preview this worksheet-
---
Birds On a Rainbow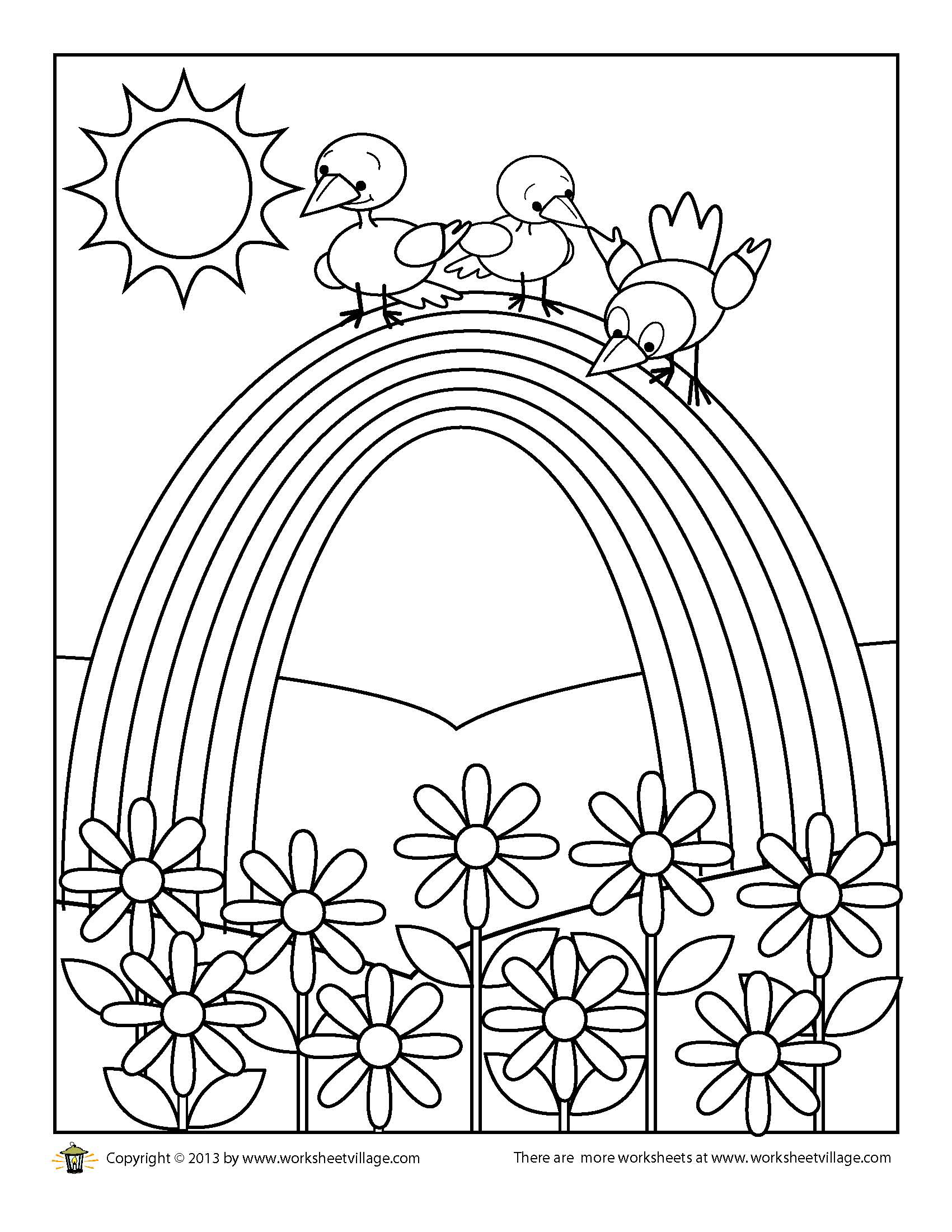 These silly little birds just LOVE to sit on the rainbow!
-Preview this worksheet-
---
Dinner With the Noodlehoppers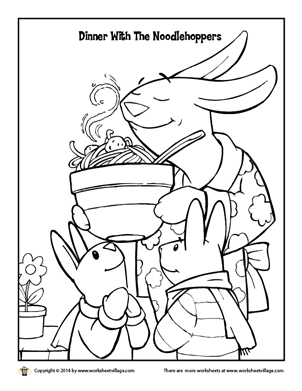 Family time at the dinner table can be a wonderful time, and these little Noodlehopper babies just can't wait to get started!
-Preview this worksheet-
---
It's Raining Bunnies Coloring Page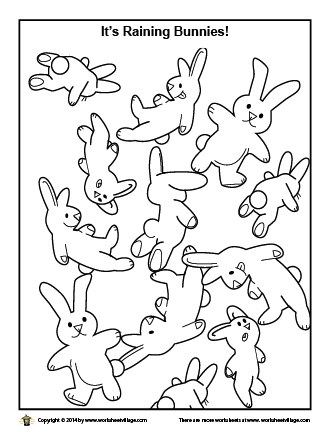 Down, down, down they go… what colors she'll make them, we don't yet know!
-Preview this worksheet-